Morganne Goddard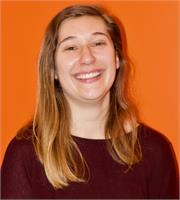 Morganne first tried yoga in college when times got tough, as it taught her to breathe through the adversity. When moving back to Savannah she found SPY and never looked back. It became her home and her peace whether she needed a challenge or solace.
Morganne completed her 200 hour teacher training at SPY in 2017.

RYT 200
Share the Love: Hands on Assisting Weekend Immersion
Morganne Goddard instructs the following:
This heated 60 minute class follows a traditional Baptiste Power Yoga sequence.



Community Class Price: $8 or you can use your unlimited class pass.




In just 45 minutes we will move through our entire Baptiste Power Yoga sequence. We'll move quickly, and may even play some music. This class is heated to 90 degrees. Recommended for experienced yogis.




In just one hour you will stretch your muscles, build strength, find your balance, open your hips, get upside down and enjoy some stillness. You will leave feeling refreshed and invigorated. This class is suitable for all levels - from raw beginners to experienced yogis. This class is heated to 90 degrees.




If you are looking for a practice that will challenge you physically and mentally, this is the class for you. These 75-90 minutes classes will stretch and strengthen your body, and cultivate balance. You will be wrung out and then juiced back up, ready to face any challenge that comes your way. This class is heated to 90 degrees.