Kristine Powers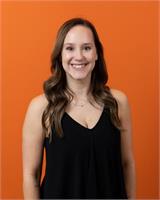 Kristine's first yoga class was in 2010 shortly after she gave birth to her son. At first, she thought that this yoga thing wasn't for her... but she liked shavasana. In 2014, she started long-distance running and found yoga again to help balance the effects of running on the body. When she discovered what yoga could do as a stand-alone practice, everything shifted. This practice has opened her eyes, opened her heart and given her the tools to navigate this chaotic, beautiful life.
Fun fact: Kristine love Oreos, Disney, and really long shavasanas.
Kristine Powers instructs the following:
In just one hour you will stretch your muscles, build strength, find your balance, open your hips, get upside down and enjoy some stillness. You will leave feeling refreshed and invigorated. This class is suitable for all levels - from raw beginners to experienced yogis. This class is heated to 90 degrees.