Maggie Cunningham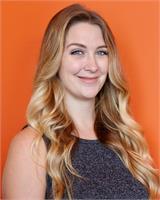 Maggie first experimented with a yoga practice in 2016 in an attempt to counteract the stress of her work life (and overachieving nature). What got her in the door of Savannah Power Yoga was the efficiency of getting cardio, strength training, stretching, and mindfulness work all done in one hour. However, it was the warm community and physical, mental, and emotional healing that kept her coming back. Cool lavender eye towels also helped. She completed her SPY 200 Hour Teacher Training in the summer of 2018, and is now excited to share the transformational power of yoga with others.
Outside of the studio, Maggie loves to travel, go to concerts, practice drums, and indulge in all things Beatles.
Maggie Cunningham instructs the following:
This heated 60 minute class follows a traditional Baptiste Power Yoga sequence.



Community Class Price: $8 or you can use your unlimited class pass.




In this class you will find stillness in power, then experience the power in stillness. There will be an equal blend of flow and deep stretching. This class is heated.




This class will teach you the fundamental poses and breathing techniques used in all of our power yoga classes. If you are new to the practice, looking to fine-tune some of your poses, and/or you want a slower paced flow - this is a great class for you! This class is heated to 90 degrees.




In just one hour you will stretch your muscles, build strength, find your balance, open your hips, get upside down and enjoy some stillness. You will leave feeling refreshed and invigorated. This class is suitable for all levels - from raw beginners to experienced yogis. This class is heated to 90 degrees.